RSM Arts Collective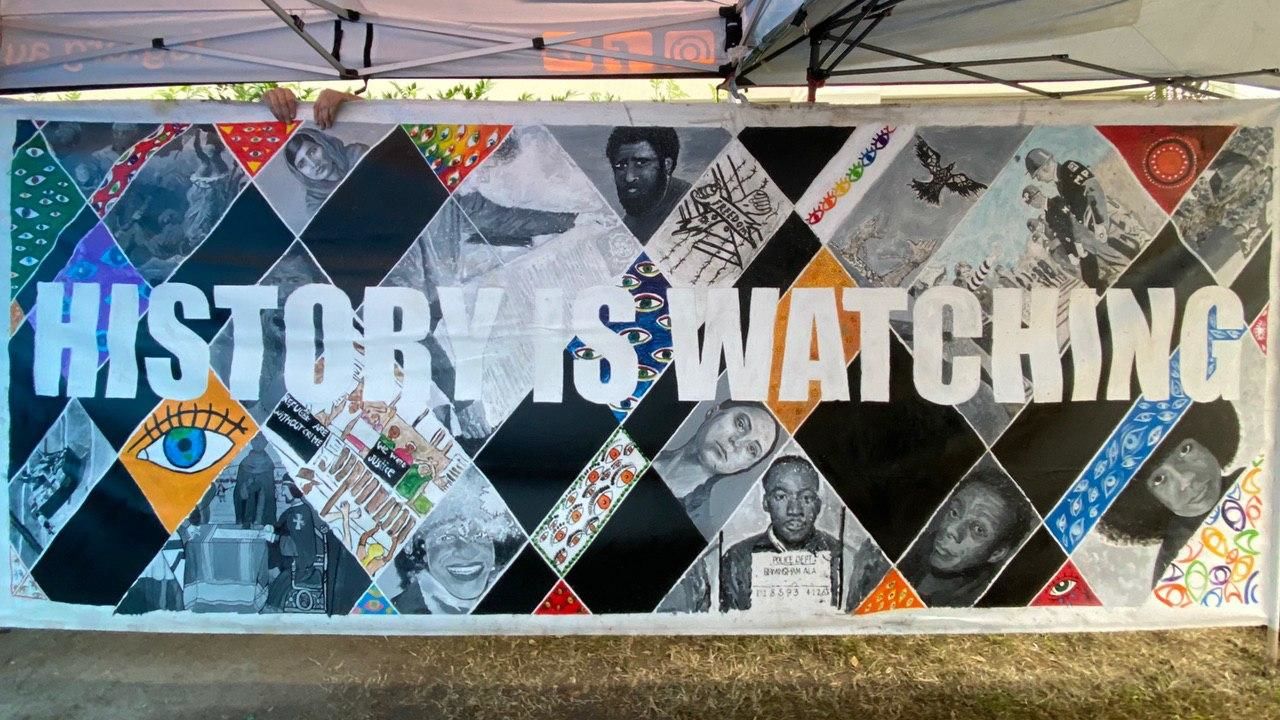 A collective of Brisbane/Meanjin community members, devoted to using their art in the fight for refugee freedom. They work alongside and collaborate with those currently detained under Australia's mandatory detention policy both onshore and offshore. The collective was recently founded amongst the campaign to #FreeTheKP120.
RSM Arts Collective is working with La Boite on a new project called Longer Tables, Not Higher Fences.
Longer Tables, Not Higher Fences is a collaborative project of international and local artists, materialising a humble goal of sharing a meal with fellow members and friends within the immediate community of Brisbane.
In a climate that dehumanises others and normalises the violation of international human rights of asylum seekers and refugees, the work asserts that the men currently detained within the Kangaroo Point detention facility (formerly Central Hotel and Apartments) are people, and should be visible, engaged and welcomed into the community.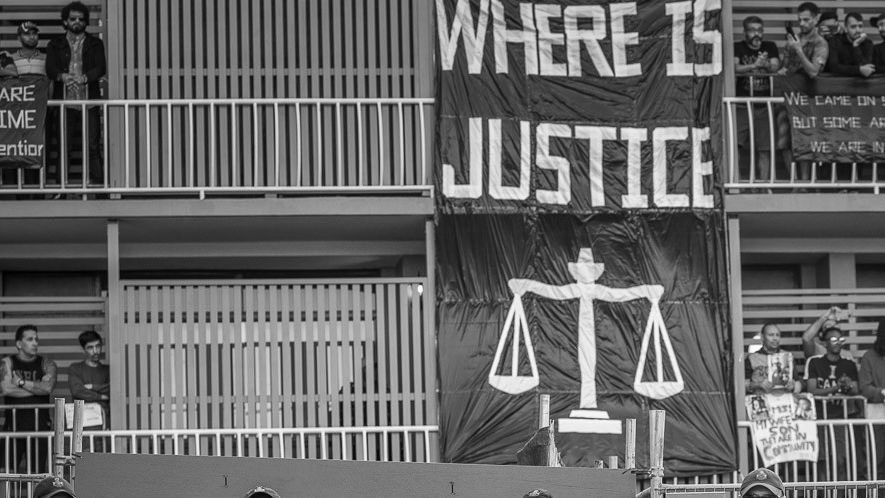 5 - 21 Nov
In early April this year, some of the men began daily silent protests on their balconies. They dropped banners made in secret from black and white garbage bags taped together. In response to this act of creative resistance, a group of local community activists came together to show solidarity with the men inside. This grew into a movement of hundreds of supporters.
The current health crisis has created a situation where the broader Australian public has a small window into the trauma of the isolation these men are held in.
The project invites viewers to imagine the creation of communal spaces for meal sharing, instead of the current segregation.
RSM Arts Collective reached out to asylum seekers and refugees imprisoned within Kangaroo Point. Men inside, in collaboration with local artists, have created the artworks which sit at each of the imagined dining places.
Through this creative process, the expression of these men's voices remains the priority. The artworks are spread over an 8 metre table, which also holds crockery donated from people's homes in Meanjin. The empty places represent the men who have died while in mandatory detention. Their voices are missing from the table.
Longer Tables, Not Higher Fences aims to provide a platform for the voices, stories and art of refugees who are trapped in immigration detention. This issue is at the forefront of the struggle to free detained refugees and to change Australia's mandatory detention policy.
We invite you to pull up a chair and join the conversation.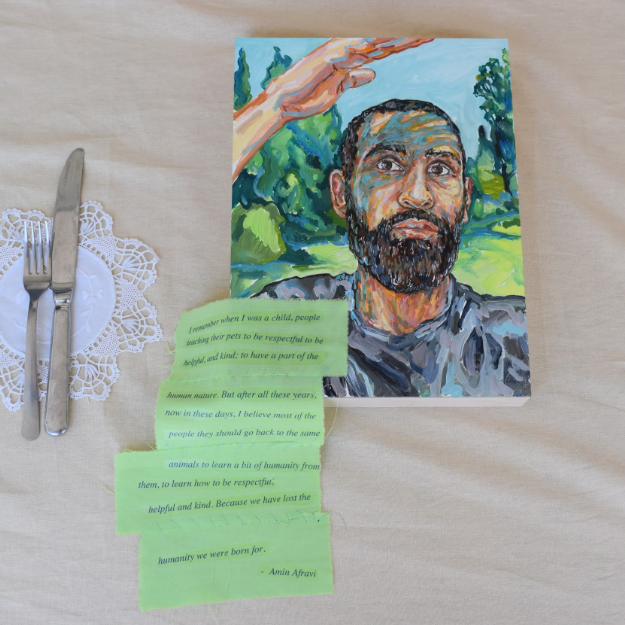 Discover more about the individual artworks, composed by members from RSM Arts Collective.
For All Media Enquiries Please Contact Aruga PR Agency
#You might be interested in...