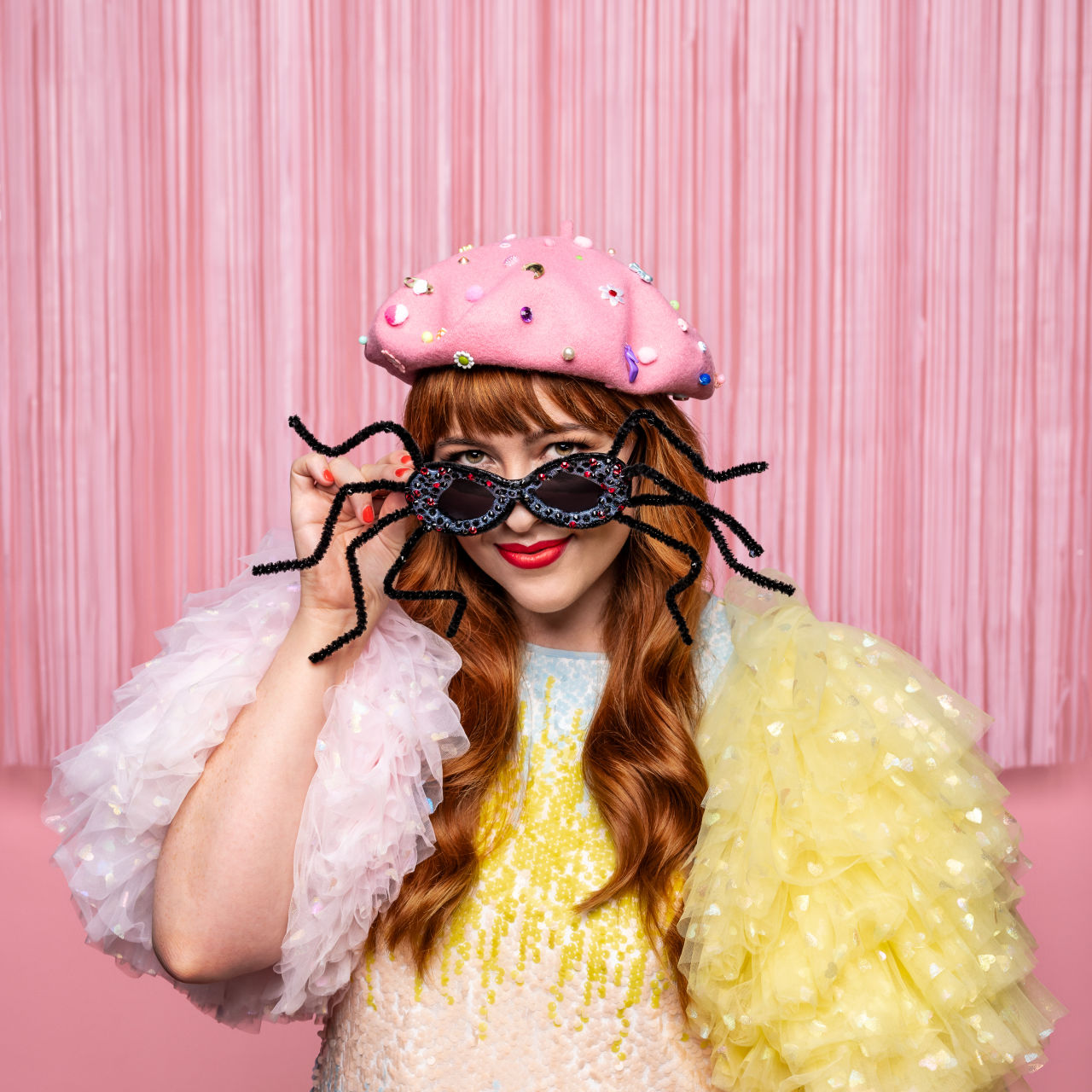 September 2024
| Mo | Tu | We | Th | Fr | Sa | Su |
| --- | --- | --- | --- | --- | --- | --- |
| | | | | | | |
| | | | | | | |
| | | | | | | |
| | | | | | | |
| | | | | | | |
| | | | | | | |
Special Performances
Opening Night: 12 September, 6:00pm
Auslan Interpreted: 12 September, 10:00am,
14 September, 1:00pm,
18 September, 6:00pm,
21 September, 1:00pm
Tactile Tour: 12 September, 10:00am,
14 September, 1:00pm,
18 September, 6:00pm,
21 September, 1:00pm
Audio Described: 12 September, 10:00am,
14 September, 1:00pm,
18 September, 6:00pm,
21 September, 1:00pm
---
Runtime
50 minutes (no interval). Subject to change.
---
Warnings
Recommended for ages 3 – 8 years old.

Contains theatrical lighting end effects, haze, and music.
All shows are relaxed performances.
---
Accessibility
La Boite Theatre, Brisbane Festival and The Little Red Company present a World Premiere

A show of razzle-dazzle and acceptance
Weave your web and make your mark.

Underneath a crafter's cart lived a lively young arachnid. Fancy Long Legs was her name, and she was easily distracted.
Fancy Long Legs is a brand-new glittery and vibrant musical adventure for children, based on a new picture book by Brisbane's international tinsel and craft icon, Rachel Burke.
Fancy Long Legs is the story of Fancy, a spider who loves to create but struggles to stay focused on her creative task of web-building. With the support of her friends, Fancy goes on a beautiful journey of self-discovery to find her own style and make something no one else can.
This uplifting story takes a wholesome and relatable look at neurodivergence, offering a playful and glitter-covered adventure of acceptance, staying true to yourself and finding friends who love you and celebrate your differences.
La Boite Theatre, Brisbane Festival and The Little Red Company (Lord Mayor's Christmas Carols, Lady Beatle) join forces this September bringing this bright and bold family work to life, gifting sparkle, inclusivity and catchy tunes to our youngest theatregoers.
Fancy Long Legs has been created with accessibility at its core to ensure the theatre experience is welcoming, safe and inclusive for all. Each performance in the season will be considered 'relaxed' with flexible venue access, ambient lighting, spoiler sheets, sensory warnings, a low-sensory space, accessible seating, plus Auslan Interpretation, Audio Description and Tactile tours on select performances.


Cast
To be announced
Creatives
Creators Rachel Burke and Naomi Price, Director Courtney Stewart, Set & Costume Designer Rachel Burke, Access Consultant Madeleine Little and Education Consultant Annette Box
See theatre and save! Personalise your Season 2024 experience with La Boite's Season Saver. Our mainstage multi-play deals unlock big savings for everyone!
2 PLAYS
From $81
Save up to 26%*
3 PLAYS
From $114.75
Save up to 30%*
4 PLAYS
From $144
Save up to 31%*
#For Schools
La Boite is committed to providing experience-defining learning opportunities and training for both teachers and students
A World of insight
Discover more about our season, how to book your school, relevant show resources, and add-ons to enhance your experience.